Causes And Treatment of Periodontal Diseases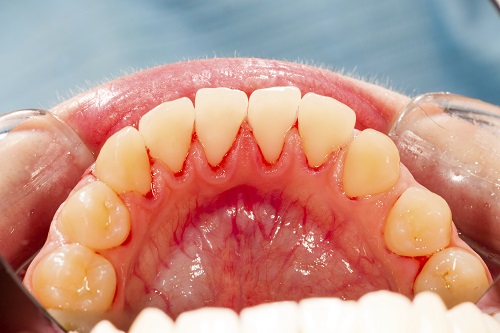 Periodontitis is an illness mainly caused by severe gum infection. The infection causes damage to the soft tissues and if it continues without treatment, the teeth bone ends up being destroyed. Many people lose their teeth due to loosening which is led by a weakened support system. Although periodontitis is a common condition, it is preventable. Again, it is usually caused by poor dental hygiene. In fact, with effective flossing and brushing of teeth daily, you can be certain about having a successful periodontitis treatment and prevention.


Causes Of Periodontal Diseases

With a sticky film that is produced by bacteria, periodontal illnesses begin also followed by the presence of plaque. When plaque is left untreated, it advances to periodontitis. The causes of plaque have been named here so that you can avoid any chance of giving it an opening.


Sugary and Starchy Food Intake Cause Periodontitis
Taking starchy and sugary foods leads to an interaction between the foods and bacteria in your mouth. To avoid such circumstances, you can ensure every time after eating such stuff, you brush your teeth as well as floss your teeth to remove any remains of plaques.


Plaque causing Gingivitis Cause Periodontitis
The mild type of gum disease is known as gingivitis which is caused when plaque is left on the teeth. Gingivitis is an inflammation and irritation that is found on the gum around the gingiva. The good news is that gingivitis is reversed by the right home dental care and expert treatment.


Treatment of Periodontitis Illness

The severity or the extent of the condition you have will determine the type of treatment you require for periodontitis. There are two types of treatment offered to different patients that include; surgical and nonsurgical choices. If you are suffering from mild periodontitis, then a nonsurgical procedure will be best. Meanwhile, if it is severe periodontitis, then you require a surgical procedure.