Do I Need Scaling And Root Planing?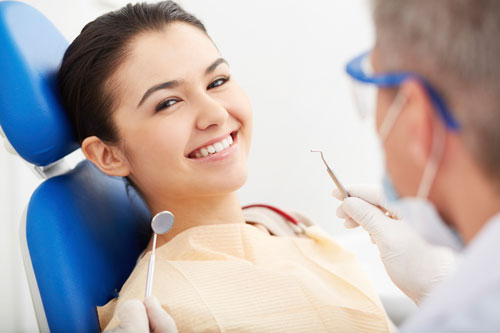 Brushing and flossing are oral hygiene practices essential for limiting the growth of cavities and inflammation-causing bacteria. Our dental hygienists recommend regular checkups and cleanings to protect your teeth and gums.

Since people that brush their teeth regularly cannot wholly eliminate bacterial plaque and tartar, it makes sense to seek professional dental cleaning. Our dentist may suggest root planing and scaling if you have gum disease or are fighting the comeback of periodontitis.


Why Deep Cleaning is Essential

Teeth cleaning during a regular dental checkup can remove plaque and tartar on your teeth. But tartar can accumulate and spread to the pockets under your gums. Tartar may cause gum irritation and lead to gum disease if not addressed promptly.

You can avoid teeth cleaning if you stick to your dental hygiene routine. However, tartar is a stubborn mineralized deposit that is challenging to remove if it spreads under the gum line. Our dental team will create a treatment plan to eliminate tartar and safeguard your oral and overall health.

Root planing is for people with symptoms of tartar and plaque buildup or gum inflammation. Symptoms may include swelling, bleeding, dark red gums, bad breath, or gum recession.


What is Scaling and Root Planing?

Root planing and scaling can be completed in just one office visit. Our dental team will run tests and take x-rays of your oral cavity to diagnose gum disease. Local anesthesia is administered, and you will be conscious throughout the procedure.

Scaling employs an ultrasound device to vibrate the tartar off the tooth's enamel. A spray sends a jet of water to clear the deposits from the gum pockets. Your dental hygienist then polishes and cleans the surface.

Root planing is similar to scaling, but it focuses on the area near the tooth's root. It smooths out the gum pockets to allow the gum tissue to reattach. Root planing prevents further gum recession that could trigger gingivitis and periodontitis. Contact our dental specialist and schedule a root planing and scaling appointment today.