Causes of Periodontal Disease in Children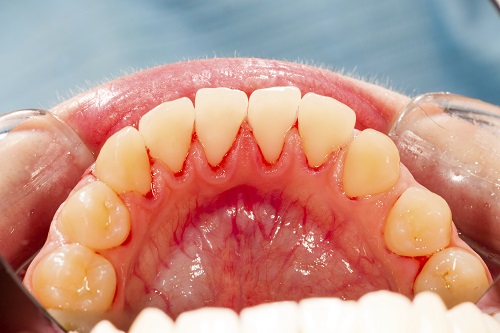 Periodontitis is a dental condition that affects the supporting structures of the teeth, namely the gums, the jawbone, and other surrounding tissues. Periodontitis starts when teeth detach from the gums, causing gaps called periodontal pockets. When plaque accumulates in these pockets, it causes swelling, bleeding, and painful discomfort. While periodontitis is typically associated with adults, it can also affect children. There are several causes of periodontal disease in children: poor oral hygiene, genetic predisposition, medication, and crooked teeth.


Poor Oral Hygiene

Poor oral hygiene is the main culprit of periodontitis in children. Children can easily view brushing their teeth as a chore. They can therefore tend to avoid it, especially if unsupervised. This failure to regularly brush and floss their teeth leads to plaque accumulation. The hardened plaque will consecutively form tartar which places pressure on the gums, causing inflammation. Inflammation is the first stage of gum disease. If not treated early, the inflammation spreads to nearby tissues causing severe periodontitis and tooth loss.


Genetetic Predisposition

If the child's family has a history of gum disease, diabetes, and immunodeficiency diseases, there is a heightened risk of getting periodontitis. These conditions do not necessarily cause periodontal disease, but they increase the risk.


Crooked Teeth

Children with misaligned teeth are more likely to get periodontitis. There are several reasons why crooked teeth can cause periodontitis. Due to uneven spaces between teeth, more surface area is created for plaque to form and harden to tartar. This eventually causes inflammation that causes gingivitis and progresses to periodontitis.


Medication

When medication is prescribed to children for other illnesses, they could increase the risk of gum disease. Some medications reduce the amount of saliva produced. Less saliva means a dry mouth and a dry mouth means increased bacteria in the mouth. The bacteria leads to inflammation from your immune system's efforts to fight off the bacteria overgrowth, hence gingivitis, which escalates to periodontitis.