What is a Gum Abscess, and How to Treat It?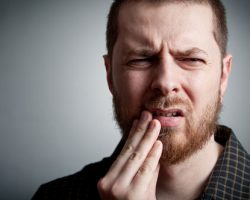 A gum abscess is a pocket of pus that forms within the gum tissue. A bacterial infection in the gum or tooth typically causes it. A gum abscess can lead to serious dental and health issues if left untreated. Therefore, it's essential to recognize the signs of a gum abscess and seek treatment promptly. Managing a gum abscess can be done in several ways, including:


Drainage of the abscess

Draining the pus-filled pocket is the first step in treating a gum abscess. A dentist or oral surgeon will make a small incision in the gum tissue to release the pus. The dentist will first drain the abscess and then proceed to clean it carefully. Draining the pus helps prevent the disease's spread and future infections. It would be best if you did not try to drain the abscess on your own but instead had a professional do it.


Use of Antibiotics

In addition to draining the abscess, your dentist may prescribe antibiotics to help clear the infection. Antibiotics will also help prevent infection from spreading. Remember that an abscess is caused by harmful bacteria that form in the pockets of the gums. A good antibiotic treatment will kill the bacteria and leave the area healthy.


Pain management
A gum abscess can be painful and uncomfortable. To manage pain, your dentist will recommend pain relievers. But pain management may not solve the underlying problem. This solution helps minimize pain intensity as you wait for drainage and incision of the abscess.

Preventing a gum abscess can be done by observing your oral hygiene. Visiting your dentist for in-depth teeth cleaning is an ideal way to prevent gum disease and tooth decay that can lead to an abscess. Avoiding smoking and limiting your intake of sugary and acidic foods and beverages is also essential.