The Correlating Effects Between Thumb Sucking And Oral Health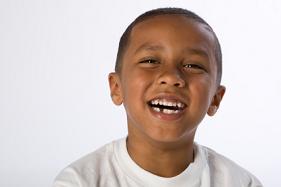 Sucking the thumb for young children is most often a natural reflex. It could be comfortable in the nick of time but in the long run, it could cause adverse dental effects.


Why do children suck their thumbs?

Children suck the thumb instinctively and this has both positive and negative results. On the positive side, the sucking reflex helps the baby in either breastfeeding or bottle feeding. When they can feed properly, they get all the nutrients needed for proper growth and development. Thumb sucking also makes the children feel comfortable and less anxious. In some instances, it helps the child fall asleep faster.


Improper bite functions

Sucking the thumb is acceptable to a certain age. However, after four years, the effects are more than the perceived benefits. Thumb sucking leads to malocclusion. Malocclusion is the improper positioning of the teeth with the jaws that could cause an open bite or overbite. An open bite is where both the lower and upper teeth fail to meet up. An overbite is when the front teeth on the upper jaw stick out more than the rest. When the thumb is constantly in the mouth, the teeth move within the jawbone and this alters the development of the jaws. Instead of the teeth growing normally, they end up protruding.


Vulnerability to infections

It is not every time that a child will remember to wash their hands before sucking their mouth. This is not forgetting the fact that children's hands can be very dirty. With all the germs and dirt on the hands and fingers, sucking the thumb serves as the perfect medium of transference for bacteria in the mouth. If oral hygiene is not heightened, it could result in decay, gum inflammation, and other bacterial and viral infections. Helping your child stop this addictive behavior is a crucial step in maintaining their oral health. Contact us today and give your child the best smile they could ever wish for.