About

Glenview, IL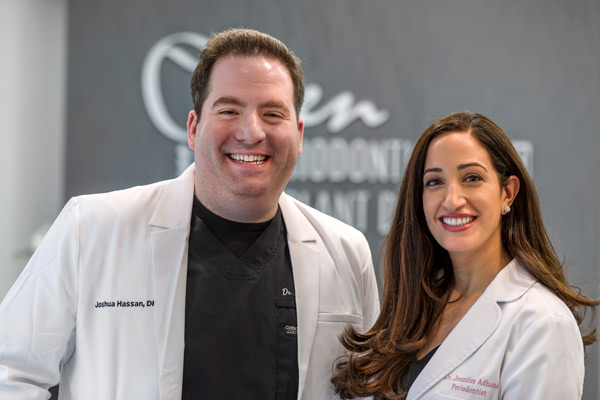 Why Glen Perio?

At Glen Periodontics & Implant Dentistry, we strive to treat each patient like family by providing the best services for implant and periodontal treatments in a comfortable environment. Our dental clinic is family owned and operated, offering personalized service every time you walk through the door.

If you are looking for a dental implant specialist, then we invite you to schedule a consultation with our experienced team. You'll see that we work hard to put the patient first always. Not only do you receive exceptional treatment services, but you can rest assured knowing that you are choosing a reputable clinic.




What Makes Us Unique

Here are some of the reasons that our office stands out from others in the area.


Personalized Approach & One-on-One Conversation

Each patient is unique, which is why we personalize every treatment plan around individual needs. Beware of large dental chains selling the same "One Procedure Fits All" treatment to maximize their profits: when you talk to our experienced dental team, we will discuss your treatment options to design a customized plan for your smile. Receive undivided attention while talking to the doctor, with plenty of time to discuss your needs and the treatment plan. We invite you to ask questions so we can help with any concerns.


Advanced Technology

We use the latest technology and the best materials to ensure the quality of your dental treatment. Digital Smile Design, computerized tomography, intraoral scanner, dental laser, and perioscopy are just a few of the many advanced dental technologies we utilize.


Expedited, Fast Treatment & Prompt Service

Our specialty dental clinic is designed to accommodate your comfort and schedule with flexible hours and Saturday appointments available. When it's time to book your treatment, we'll fit you in without the need to wait for months before your appointment. Our clinic has all of the tools and materials needed for quality dental implant services. Your treatment can be completed at one location in a single day, making it easier than ever to access the periodontal and standard dental care that you need. What used to be a lengthy 2-3 step treatment can often be accomplished in just one procedure nowadays. You'll love the comfort and natural appearance of your smile when your treatment is finished!


Exceptional Value & Financing Options

At Glen Perio, we are proud to offer to our patients a newly renovated office, the latest in dental technology, experienced professionals, and compassionate care for our patients. Our goal is to make all of this value available to you at an affordable price. We also work with most insurance plans and offer financing solutions for the treatment you need.


Schedule Your Consultation Now!

If you need periodontal treatments, you have come to the right place. Call 224-488-3392 to schedule your consultation now! The first step towards a healthier smile is just a phone call away!