Gum Disease And Your Heart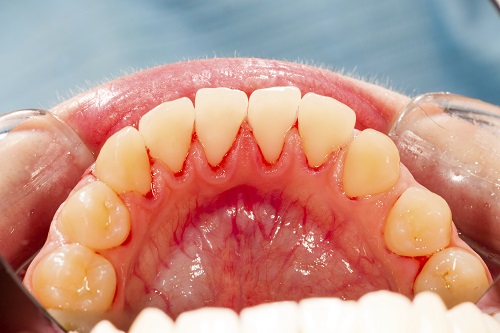 There are a lot of reasons to avoid gum disease. You need to protect your gums to keep your teeth and jaw healthy.

Not only can gum disease mess up your gums, teeth, and jaw, but it can cause several issues throughout your body. One of the major organs of the body can become damaged by gum disease.

Your heart is essential for a healthy, fulfilled life. Here is more information on how gum disease affects your heart.


Information on Heart Disease

Heart disease affects 20 million Americans, and nearly 750,000 die from heart disease each year. If you are diabetic, it is even more important that you take care of your heart because you are at a higher risk for a heart attack or a stroke.

If you don't take care of your mouth by brushing and flossing and visiting the dentist, you can develop gum disease. Gum disease and tooth decay are caused by the bacteria that live in your mouth.


How Does Gum Disease Affect the Heart?

Gum disease is an infection of your gums. If you catch gum disease in its early stages, you will be able to have it treated and heal your gums.

However, if you don't have your gum disease treated, the bacteria from your gums can spread throughout your body. The most dangerous area of the body for bacteria is your bloodstream.

Once the infection gets into your blood, it can begin to affect your heart. You may develop an infection in your heart valves.

If you have artificial heart valves, you are at an even greater risk of blood clots, which can cause heart attacks, clots, and strokes. The best way to prevent heart disease is to see the dentist regularly and practice good oral hygiene.

Are you worried about your heart and your teeth? Get in touch with us.