How Long Do I Expect My Dental Implants to Last?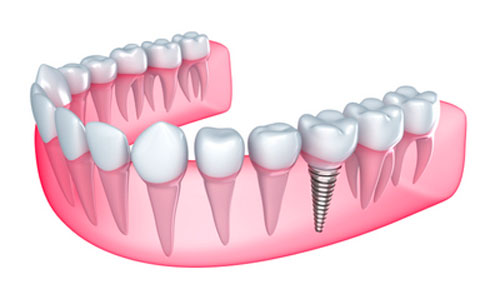 Before you opt for dental implants as a treatment for the replacement of missing teeth, you may want to know how long they last. The technology involving dental implants continues to advance and today, it is very rare to experience implant failure as a result of rejection or functionality issues. The most likely culprits for failed implants are misuse of the implants, the presence of a pre-existing medical condition, or perhaps treatment from an inexperienced dentist.


How Implants Work

Made of primarily three parts; the post, the abutment, and the crown, an implant works to replace the lost teeth. The titanium post serves as the root of the artificial tooth and is secured into the jawbone where it fuses with the bone. Our periodontist fastens the abutment to the implants, which serves to hold the crown. The periodontist attaches the crown, which is a ceramic artificial tooth that looks and functions like a natural tooth.


How Long Will the Dental Implants Last?

The implant screws or posts can last a lifetime if you ensure regular brushing and flossing. You need to make sure that you get regular check-ups after every six months. However, the crown will last about 10 to 15 years, after which you will need a replacement. The reason why the crown will need a replacement at some point is that it is more susceptible to wear and tear due to the daily use of your artificial tooth. The crown and abutments tend to be vulnerable to damage compared to the implant screws because they are exposed. Also, the crown and abutment are actively used to bite and chew food.

While crowns may endure for about 15 years, you can extend their life by maintaining proper dental hygiene and using them cautiously. The location of the implants in the mouth will also determine their lifespan. Dental implants located in the rear area of your mouth are more actively involved in chewing, meaning they are likely to wear out pretty quickly than those located near the front part of the mouth. If you have any questions regarding dental implants, come to our dental office. Our team will be happy to answer any concerns you may have.