I Might Have Infected Gums!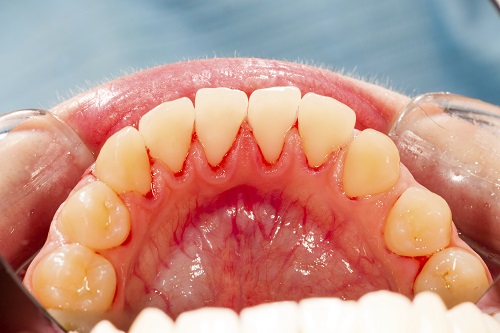 Most people experience tooth and gum pain at some point throughout their lives. However, when your mouth has been hurting for longer than a day, it's time to investigate.

If your gums look purple, red, or swollen, it's time to face the possibility that you have gum disease. If you have never seen gum disease before, it's easy to find the signs of possible gum disease. Here is more information about the signs of gum disease and how to get it treated quickly.


Signs of Gum Disease

There are several signs of gum disease you need to look out for. One of the earliest signs of gum disease is the color of your gum tissue. If your gum tissue is pink, it is healthy. However, if your gums look purple or red, you may have an infection.

Swollen gums, or gums that look puffy, might also be a sign of infection. It is easy to see puffy gums because they look so different from the normal gum tissue.

You may also notice your gums bleed whenever you brush or floss. You might notice blood in the sink, or a red tinge on your toothbrush.

If your gum infection is severe, you may even notice pus between your teeth and gumline, or spaces between your teeth and gums.


What Next?

If you notice your gums are red and swollen, you have pain in your gums, or you notice your gums are bleeding when you brush or floss, it's time to get help.

By going to a dentist or a periodontist quickly, you can get treatment for your gums. Not only will a dentist be able to treat your gums, but they can also take a look at your teeth.

If you think you have gum disease, contact us for more information. You can also call us to book an appointment.