The Link Between Periodontal Disease And Pulpitis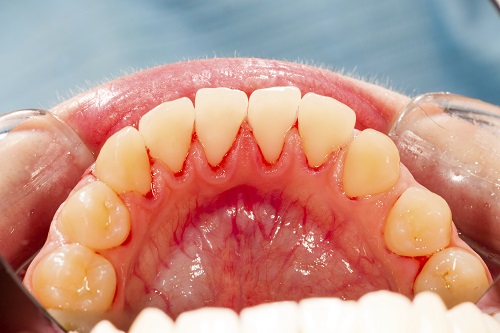 Pulpal infections are just as unpleasant as gum disease. Even though they can sound quite different from each other, they do have a link. One condition usually leads to the other, which is another reason to take your oral health more seriously. Here, we talk about how pulpitis is related to periodontal disease and how they influence each other.


Understanding Pulpitis Infection

Pulpitis is an infection affecting your tooth's pulp. A tooth's pulp comprises nerves, and blood vessels, in addition to dentin connective tissues. When you have tooth cavities that penetrate the enamel, they can cause pulpal infection. Trauma, on the other hand, can cause the infection, especially if it results in cutting off blood from flowing into the pulp tissue.


Understanding Periodontal Disease

Gum or periodontal disease is when gum tissues are infected. To say the least, periodontal disease is a severe version of the milder gingivitis infection. It happens when plaque builds up over time and hardens up to form calculus or tartar, a substance that irritates the gums and requires a dental instrument to remove it. As the disease progresses, it can lead to jaw deterioration, after tooth loss.


The Interrelation between the Two Diseases

At the tip of the tooth root apex is an opening referred to as apical foramen. Some nerves pass through that opening, connecting the pulp tissue inside the tooth to the gum tissue. Since the gum and the pulp are closely linked, it is easy for periodontal disease to progressively advance into pulpitis. Again, the opposite can also happen.

Essentially, inflammation and infection associated with periodontal disease can lead to pulpal degeneration. In both cases, there is painful pus suppuration, altered pulp vitality, and periodontal pockets as well as radiographic changes. We treat a pulp infection or pulpitis at our dental clinic. Therefore, if you think you have a diseased or deteriorating pulp tissue, contact us immediately and our professionals will be at your help ASAP. Pulpitis is a dental emergency.