Do I Need A Dentist And A Periodontist?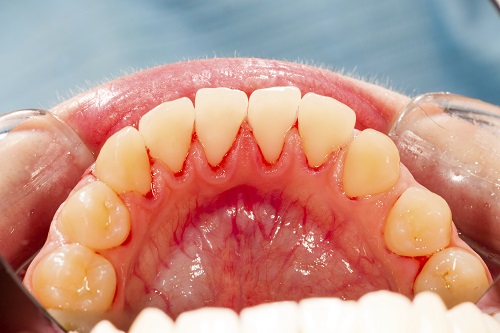 People with gum disease often ask if they need to see a dentist as well as a periodontist. The simple answer to that question is yes. There are reasons you need to have both a dentist and a periodontist in your corner.


What Is the Difference?

In general, dentists are in charge of your entire mouth. They help you fight tooth decay and gum disease, as well as issues with your tongue, cheeks, and soft and hard palate. Dentists also work much like general practitioners. If you need help from a specialist, dentists can refer you to a periodontist, an orthodontist, or an oral surgeon.

Periodontists are involved with only one part of your mouth- your gums. Periodontists are concerned with periodontal disease, which is gum disease. Periodontists treat gum disease, especially periodontitis, which is the more severe form of the disease. Periodontal disease can be very serious. Not only can periodontitis lead to gum infections and tooth loss, but gum disease can also lead to infections in your heart muscle. Periodontitis can make your diabetes worse and may lead to neurological issues as well.


Both are Important

It is important that you keep your dentist and your periodontist. A dentist will continue to check your mouth for other issues, such as tooth decay, oral cancer, thrush, malocclusions, and others. Your periodontist will continue to deep clean your gums every three to four months because that is the best way to fight gum disease. Periodontists can also help with restorative dental practices after your gum disease is in remission. You may need bone grafts and dental implants to restore the look of your smile, for example.

Both dentists and periodontists are an important part of your dental health. While your periodontist treats your gum disease, your dentist will look out for your teeth and other mouth structures. Why not include both in your dental plans?