How To Know If You Have Gingivitis Or Periodontitis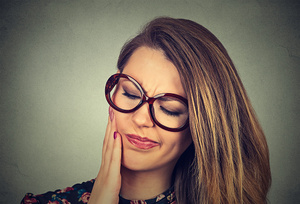 If you are experiencing bleeding gums, swollen gums, bad breath, or loose teeth, you may wonder if you have gingivitis or periodontitis. These diseases affect the gums but have different symptoms and require different treatments. This post will explore the differences between gingivitis and periodontitis and how to know if you have one of these diseases.


What is Gingivitis

Gingivitis is the earliest part of periodontal disease. Determined by swollen and bleeding gums, it happens by the buildup of plaque and tartar on the teeth. Plaque is a part of bacteria and saliva, along with food debris. If not eliminated, it turns into tartar (calculus).


Symptoms and Treatments for Gingivitis

Some common symptoms of gingivitis are swollen, red, and inflamed gums; bleeding gums when brushed or flossed; persistent bad breath; and receding gums. If you have any of these symptoms, you must immediately see a dentist or periodontist for an evaluation. Gingivitis is treated with a professional cleaning and improved at-home oral care. Sometimes, your dentist may also prescribe antibiotics to help clear the infection.


What Is Periodontitis

Periodontitis is a painful infection of the gums that can damage the bone supporting your teeth. If not attended to promptly, it can lead to tooth loss. It happens when the plaque and tartar on your teeth get infected. The infection makes the gums pull away from your teeth and form pockets. These pockets fill with bacteria, damaging the bone supporting your teeth.


Symptoms and Treatment of Periodontitis

Periodontitis is a painful inflammation of the gums that can affect the bone supporting the teeth. You may see symptoms like bleeding gums, receding gums, or pus around the teeth. You may experience pain when chewing or tooth sensitivity. Your periodontist may use a scaler to remove tartar (calculus) from your teeth and prescribe antibiotics to help clear the infection. They may also recommend a deep cleaning, which involves the removal of tartar and bacteria below the gum line.
Our dental clinic offers various services to help you keep your smile healthy and looking its best. One way we can help is by diagnosing gingivitis or periodontitis.