What is gum disease?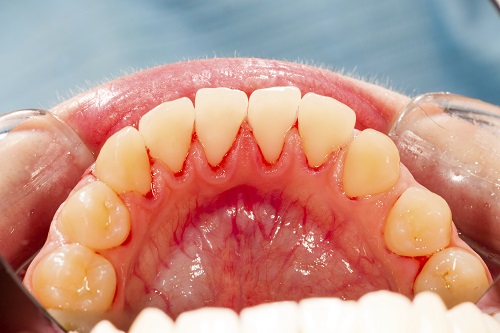 Gum disease is an infection affecting the gums. The early stage to identify gum disease is gingivitis. Gum disease leads to poor oral health. The gums get infections after plaque and tartar attach to the teeth leading to decay. The regular dental visit will keep you from having plaque and tartar. This will make it easy for the dentist to identify any gum infection to avoid health hazards.


What leads to gum disease?

Tobacco use and uncontrolled diabetes both contribute to gingivitis and it's good to avoid them to eradicate the gum disease. After a dentist or dental hygienist removes plaque and tartar, the patient can often avoid gingivitis by brushing and flossing after each meal. Mouthwash prescribed by a dentist is critical for combating oral bacteria, particularly in the elderly or those who are unable to floss or brush their teeth due to tooth loss. Patients with gingivitis who develop periodontal disease and have difficult-to-clean deep pockets may require extensive scaling and root planning to clean teeth surrounded by deep pockets. They may require surgical intervention to gain access to all tooth surfaces and fully clean them.


Surgical treatment of gum disease

Using flap surgery is a surgical treatment with the pocket reduction to make it easier for the patient to brush and floss around the teeth. Local anesthesia numbs the gums before extraction during tooth cleaning or bone contouring.

There is the molding of gums to fit the teeth, eliminating the deep pockets that existing before treatment. Soft grafts cover the receding gums area. This can help protect the root surfaces, which are softer and more difficult to clean, while also removing sensitive teeth.

Gum disease might result in major complications for a patient. It is therefore prudent to eliminate all possible causes of gum disease.

Visit us to learn more on ways of maintaining proper oral hygiene to keep your mouth and teeth healthy. This eliminates the possibility of microorganisms causing sickness