Gum Grafts
Gum Grafting Surgery

This gum surgery helps prevent bone loss, treat sensitivity, and improve esthetics of your smile.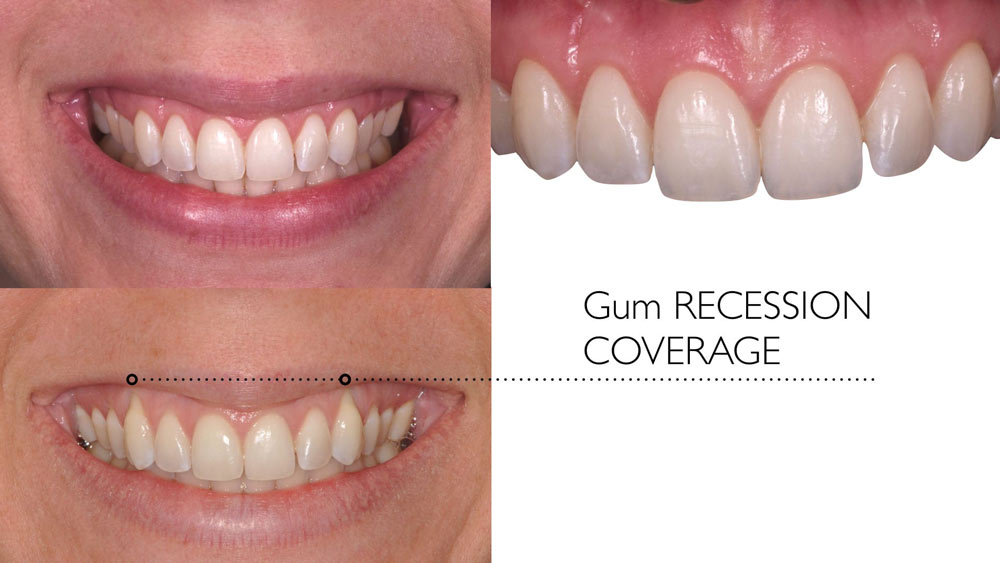 Benefits
| | |
| --- | --- |
| • | Prevents bone loss and eventually tooth loss |
| • | Esthetic improvement to overcome the asymmetry and long looking teeth |
| • | Treats sensitivity |
Technology & Materials
| | |
| --- | --- |
| • | Microsurgery – minimal invasiveness |
| • | Tissue bank matrix materials (Alloderm®, PerioDerm®) |
| • | Pinhole® |
Useful Pearl

Gum tissue evaluation is a must before any orthodontics – braces and Invisalign.


Further Information On Gum Grafts
Gum graft surgery
is an effective way to protect your teeth when gum recession has occurred. When gum disease is present, it causes the tissue around the tooth to pull away, resulting in exposure of the tooth root. With time, gum recession can cause damage to the bone. Not only does this condition affect the appearance of your smile, but gum recession can increase tooth sensitivity and eventually lead to tooth loss if left untreated.
During the procedure, tissue is taken from a small area on the roof of your mouth. Then, this donor tissue is stitched in place to cover the exposed tooth root. You will need to eat soft foods for a week or two after the surgery, and avoid flossing the surgical area until it has healed. Sometimes this procedure can also be used as an alternative treatment for cosmetic purposes, helping to improve the overall appearance of the smile.