Periodontal Maintenance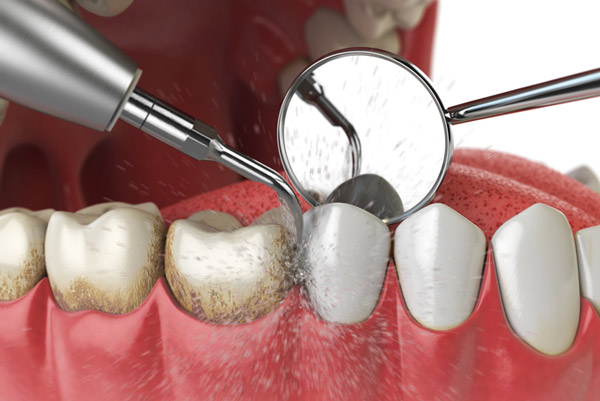 Gum Treatment & Perio Maintenance Deep Gum "pockets," Bone Loss, or Other Gum Diseases


Problems
| | |
| --- | --- |
| • | Regular dental cleanings remove soft plaque and tartar on the surface of the teeth, but don't reach below the gum line |
| • | If buildup and bacteria are present below the gums, then gum disease can progress |
| • | Chronic inflammation in the gums can be related to many other health issues, including diabetes and heart disease |
Benefits
| | |
| --- | --- |
| • | Regular removal of plaque and tartar can be done on the visible surface of the teeth and below the gums |
| • | If necessary, medicinal treatments can be used to target bacteria in infection pockets |
| • | These preventive maintenance appointments can also include root smoothing and cleaning down the full length of the tooth |
Useful Pearl

Periodontal maintenance is typically done 3 to 4 times a year, and includes a thorough cleaning as well as monitoring the progression of gum disease. The amount of inflammation and bleeding will determine the frequency of cleaning appointments that are needed.


Further Information On Periodontal Maintenance

Regular dental cleanings are sufficient for patients who don't have bone loss, gum disease, or oral infections. But it might be recommended that you visit more often for periodontal maintenance if you have early signs of these problems: infection pockets deeper than 4 millimeters, bleeding, mobility of the teeth, gum recession, or gaps that expose the roots of the teeth. In this case, basic dental cleaning services aren't enough to eliminate the infection.

Periodontal maintenance focuses on full cleaning from the top of the tooth to the root. For example, root planing can be used to smooth the length of the tooth to eliminate plaque and promote gum reattachment. Regular visits for these deep cleaning services are important to monitor the progress of gum disease and identify the most effective treatment plan to avoid issues in the future.