Socket Preservation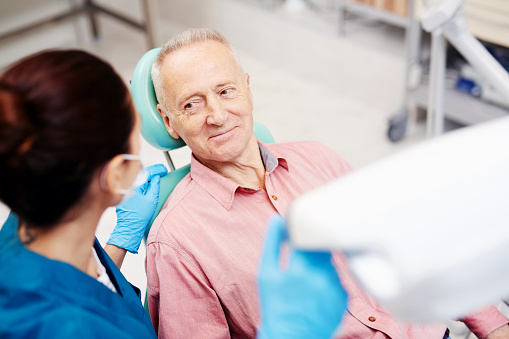 Bone Grafting and Socket Preservation

Bone grafting can be an effective way to preserve the socket after tooth extraction, helping to minimize severe oral health conditions that can occur.

Often, dental implants are recommended, and a bone graft might be used in conjunction with the implant placement to preserve bone structure.


Problems
| | |
| --- | --- |
| • | A dental extraction leaves a hole (socket) behind |
| • | The gumline is indented in the absence of the tooth |
| • | Since no tooth is covering the socket, part of the jaw bone and nerve endings can be exposed |
| • | An empty socket can result in shifting of surrounding teeth as they move to the open spot |
Benefits
| | |
| --- | --- |
| • | Socket preservation ensures adequate jaw bone density to support dental implants |
| • | Prevent the development of "dry sockets" |
| • | Bone growth is stimulated, speeding up the healing time, so the socket is ready for implant placement |
| • | Improves the appearance of gums and remaining teeth |
| • | Socket preservation can be completed as a corresponding service to go with tooth extraction |
Useful Pearl

Bone grafting can be done with bone tissue from the patient, donor tissue from another person, tissue from a bovine donor, or synthetic materials.


Further Information On Bone Grafting & Socket Preservation

When a dental extraction is done, a small hole is left behind in the location where the tooth was located. Some patients find that this area is quite sensitive because of the nerve endings and exposed bone. Not only does socket preservation improve your comfort after extraction, but it can also be an important treatment if you are planning to use dental implants for tooth restoration.

The simplest option for socket preservation is to have this treatment completed at the same time as the extraction. This proactive approach can help you avoid complications and problems in the future.