Non-Surgical Therapy

Periodontist Glenview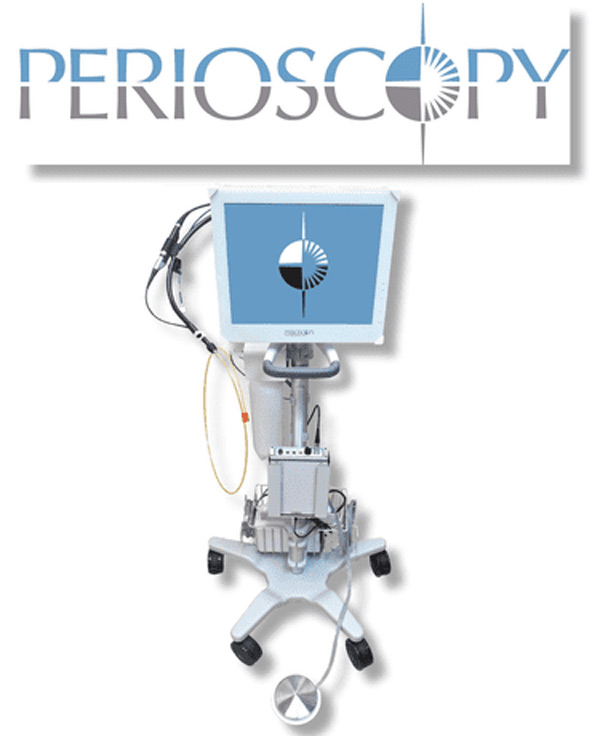 Perioscopy

A new, minimally-invasive treatment for periodontal disease is here! Traditionally, the more aggressive treatment option for people suffering from the advanced stages of periodontal disease was surgery.

Now, there is a new procedure called Perioscopy® which features miniaturized digital video technology. This enables us to assess and treat areas below the gumline without the discomfort and inconvenience of pulling back the gum tissue and using sutures.

For the first time, using the dental endoscope we can see magnified details of tooth anatomy and deposits below the gumline to diagnose and treat periodontal disease in a minimally invasive way.


Problems
| | |
| --- | --- |
| • | Inflamed and bleeding gums, leading to bone and tooth loss |
| • | Dental plaque and calculus accumulation in gum pockets |
| • | Other health problems related to Periodontal disease: diabetes, heart valve endocarditis, obesity |
Benefits
| | |
| --- | --- |
| • | Avoids gum surgery in many cases |
| • | Effectively addresses the cause of the gum disease by thorough removal of the harmful bacteria and debris |
| • | Significantly lower cost compared to surgical treatment |
Technology & Materials
| | |
| --- | --- |
| • | Endoscopic deep cleaning – Perioscopy® |
| • | Periodontal disease susceptibility biological testing |
Useful Pearl

Most periodontal offices in the US do not have Perioscopy® and still use the treatment protocols from the last century, relying heavily on Scaling & Root Planing (deep cleaning), followed by Periodontal surgery.


Perioscopy Information
What is Perioscopy?

Perioscopy is a procedure that uses a miniature dental endoscope with advanced video, lighting and magnification technology that enables us to assess and treat areas below the gumline with a minimally-invasive, non-surgical procedure using no incisions and no sutures.


How does the dental endoscope work?

A miniature camera is attached to a tiny probe and then gently placed below the gumline. The images are simultaneously displayed on a chairside video screen for your clinician and you to see. The dental endoscope provides up to 48 times magnification, disclosing microscopic details under the gums that, before the advent of this technology, might easily be missed.


Advantages of Perioscopy

Perioscopy allows your clinician to accurately and effectively treat periodontal and other dental conditions which might otherwise go undetected. Perioscopy is a great new tool in the preservation of natural teeth and the fight against periodontal disease that might otherwise undermine your oral health and overall well-being. Perioscopy is especially affective on teeth with several roots and complex anatomy – typically posterior molars and premolars. Before Perioscopy, gum surgery was the only choice to get controlled access to the areas.


Is Perioscopy right for me?

If you have one or more deep pockets more than 5mm deep, then you may be a candidate for Perioscopy. The best way to determine the ideal treatment for you is to contact our office today to schedule your thorough periodontal examination.




Frequently Asked Questions